A serious accident can change the quality of your life forever

A serious accident can change
the quality of your life forever
Numbers Speak for Themselves
Numbers Speak for Themselves
22 Million in Settlements
A serious accident can change the quality of your life forever. Clune Law is a personal injury law firm that has years of experience dealing with the challenges you may face as an accident victim, including the physical, emotional, psychological, financial, and legal hardships that can negatively affect you and your family. We fight as hard as we can to ensure you receive the maximum compensation for:
No amount of money can give you back your time, sense of security, or the prospect of your future when a catastrophic injury occurs from a severe accident. However, when the quality of your life depends on the ability to be able to take on the financial challenges, you will likely be far better of having an aggressive team of lawyers to fight for you and make sure you receive the maximum compensation you deserve. Ones  life can be drastically changed when suffering from brain or spinal cord injuries, severe burns, paralysis, or other forms of catastrophic injury. Clune Law is here to make sure you don't have to fight a financial and legal battle on your own while all you and your loved ones want is to see you be able to get you on the road to a fast recovery. Let us fight for you. 
Tens of millions have already been paid out to our california accident clients
When your life or quality of living is at stake, you cannot afford to leave the outcome of a case in the hands of just anybody. It would be best if you had an experienced team with a track record of getting clients the maximum compensation they deserve. Clune Law has gone to battle for hundreds of clients just like you. We will bring our passion to the fight and take care of every detail from negotiation and through the legal process. We are focused only on your well-being and proudly give our full time and effort to every case because we cannot be successful without ensuring you are successful. 
Having an aggressive and experienced Auto Accident Lawyer matters when you are fighting against big insurance companies with corporate lawyers.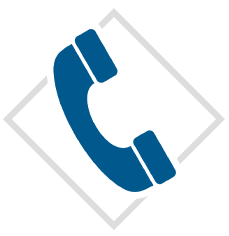 SPEAK TO SOMEONE YOU CAN TRUST TO FIGHT FOR YOU NOW BY CALLING
You do not have to pay us a dime to represent you until we have fought and you have received the compensation that you deserve. Speaking to our experienced associates who are skilled in handling these types of cases is your first step. There is no cost to you to learn how we can help get your life back on track — Call 619-821-9242 to get started risk-free or reach out to us online. We are waiting to speak to you- Se habla español!