Your Ally The Entire Time
Your Ally The Entire Time
Numbers Speak for Themselves
Numbers Speak for Themselves
22 Million in Settlements
Are dog owners automatically held liable if their dog bites someone?
No, it is a common myth. Let's look at a few facts about dog bite injuries.
Almost 5 million people seek medical care for dog bites every year. The laws regarding these types of injuries can be challenging to understand and easily misinterpreted.
There are thousands of folks who require acute medical care for dog bites each year. Over 30,000 who need reconstructive surgery. Nearly 50% of those are children who require long-term treatment due to disfiguring injuries.
Your Ally The Entire Time
Dog bites, like any severe injury, happens when you least expect it, and you can find yourself having to research the complicated laws regarding dog bites hastily. 
In many cases, you may be entitled to compensation from the dog owner to cover your medical bills and lost wages. If the victim was bitten, in most instances, the dog owners are liable for your damages. Whether or not the dog has a history of vicious behavior or not.
We always hope that an injury is not too severe, but dogs can inflict a lot of pain and damage on a person resulting in unexpected and expensive medical bills. It is critical to work with qualified attorneys who can explain the commonly misunderstood dog bite laws in easy to understand language and help guide you through the system. 
Injury may also occur from a dog surprising a victim by lunging, snarling or barking at them. If such an event occurs, causing you to fall and physically injure yourself, there are specific laws that address negligence and carelessness on the part of the owner. If you need help determining if to or how to proceed with a dog attack and dog bite instance, our highly qualified team can help and educate you on your rights.

Each situation may be unique, but you should not incur a loss of income or expensive medical care, if someone else caused your injury.  Contact Clune Law to help protect your rights and create a plan of action for you. 
Having an aggressive and experienced Auto Accident Lawyer matters when you are fighting against big insurance companies with corporate lawyers.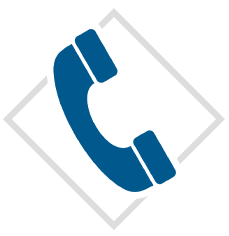 SPEAK TO SOMEONE YOU CAN TRUST TO FIGHT FOR YOU NOW BY CALLING
You do not have to pay us a dime to represent you until we have fought, and won, and you have received the compensation that you deserve. Speaking to our experienced associates who are skilled in handling these types of cases is your first step. There is no cost to you to find out what your case is worth and learn how we can help get your life back on track — Call 619-821-9242 to get started risk-free or reach out to us online to make an appointment. We are waiting to speak to you

Se habla español!