Comprehensive Representation For Victims Of Work Injuries

Comprehensive Representation
For Victims Of Work Injuries
Numbers Speak for Themselves
Numbers Speak for Themselves
22 Million in Settlements
Have you suffered a severe work injury? Have you lost weeks or months of work or longer? You may be entitled to full compensation for lost wages and pain and suffering for damages resulting from:
We are prepared to fight for you with skillful negotiations and aggressively advocate to secure the maximum compensation amount entitled to you under California's labor code. 
WORKERS' COMPENSATION VERSUS PERSONAL INJURY CLAIMS
There are two types of cases associated with workplace injury. Worker's compensation and personal injury. The truth is you may be eligible to file for both. The highly trained Clune Law associates can help you determine the proper avenue you should explore when seeking adequate compensation. 
Workers' compensation primarily reimburses you for medical treatment, lost wages, and disability following an on-the-job accident. Your employer's insurance provider covers it if covered at the time of employment.
Personal injury claims could be made in addition to workers' compensation if a third party caused the accident. So, while workers' compensation relieves your employer of liability for an accident, you might also be entitled to make a personal injury claim if a supplier, customer, or vendor caused an accident.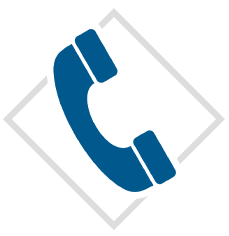 SPEAK TO SOMEONE YOU CAN TRUST TO FIGHT FOR YOU NOW BY CALLING
You do not have to pay us a dime to represent you until we have fought, and won, and you have received the compensation that you deserve. Speaking to our experienced associates who are skilled in handling these types of cases is your first step. There is no cost to you to find out what your case is worth and learn how we can help get your life back on track — Call 619-821-9242 to get started risk-free or reach out to us online to make an appointment. We are waiting to speak to you

Se habla español!