We Understand The Hardships
We Understand The Hardships You Are Facing
Numbers Speak for Themselves
Numbers Speak for Themselves
22 Million in Settlements
The tragic loss of a loved one
We are prepared to fight for you with skillful negotiations and aggressively advocate to secure the maximum compensation amount entitled to you under California's labor code. 

It is a hardship that no one should ever have to endure. Unfortunately, this is a reality that too many people have experienced. When the death of a loved one is due to the negligent or reckless actions of another person or business, then they must be held responsible. Clune Law takes these cases seriously and is passionate about ensuring that the surviving family members get just compensation for their pain and suffering. Even if the other party is being held accountable in a criminal case, you can still file a civil suit in California. We will compassionately walk you through your case evaluation and aggressively advocate for your family.  
WORKERS' COMPENSATION VERSUS PERSONAL INJURY CLAIMS
There are two types of cases associated with workplace injury. Worker's compensation and personal injury. The truth is you may be eligible to file for both. The highly trained Clune Law associates can help you determine the proper avenue you should explore when seeking adequate compensation. 
Workers' compensation primarily reimburses you for medical treatment, lost wages, and disability following an on-the-job accident. Your employer's insurance provider covers it if covered at the time of employment.
Personal injury claims could be made in addition to workers' compensation if a third party caused the accident. So, while workers' compensation may relieves your employer of liability for an accident which occured on the job, you might also be entitled to make a personal injury claim if a supplier, customer, vendor or another party that is not your employer caused an accident.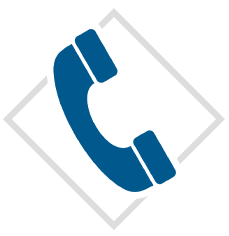 WE OFFER FREE CONSULTATIONS TO EVALUATE YOUR CLAIM
Would you like to find out which forms of compensation you are eligible to receive? Please get started by contacting our San Diego office at 619-821-9242 to speak to our experienced attorneys, who can guide you through determining what your case is worth. You can also reach out to us online to make an appointment. Se habla espanol!