Experienced Attorneys For a Wide
Range of Personal Injuries
Numbers Speak for Themselves
Numbers Speak for Themselves
22 Million in Settlements
We Fight For California Accident Victims​
Clune Law is known in San Diego to be an amazing personal injury law team! We don't treat you like just another case. Your success is our success. We stand up passionately for our clients and will advocate aggressively to get you the justice you deserve. We will guide you through every step of the legal process and fight to get you the maximum compensation allowed by California State laws, so you only have to focus on recovering. 
EXPERIENCED ATTORNEYS FOR A WIDE RANGE OF PERSONAL INJURIES
We will pursue every possible avenue to get you the compensation you deserve to make sure you get reimbursed for medical bills, lost wages, property damage, lost earning potential, and pain & suffering, plus more.
It only takes one act of negligence to cause one or multiple injuries and put your life on hold unexpectedly. You should not have to pay for someone else's recklessness, adding insult to injury. That's why the experienced attorneys at Clune Law are here to advocate for you or your loved ones aggressively. We have ensured that millions of dollars in settlement claims have been paid out to our clients for injuries sustained in:
     

Car accidents and other motor vehicle accidents

     

Premises liability, including slip-and-fall accidents

     

Construction accidents

     

Workplace accidents and workers' compensation claims

     

Accidents involving defective products

     

Accidents resulting in a catastrophic injury such as brain damage, paralysis, spinal cord injuries and severe burns

     

Animal bites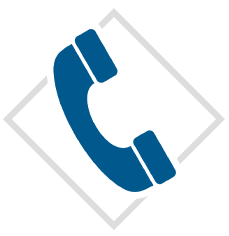 SPEAK TO SOMEONE YOU CAN TRUST TO FIGHT FOR YOU NOW BY CALLING
YOU DON'T PAY US UNTIL YOU RECEIVE COMPENSATION
Clune Law does not charge you one cent for attorney fees, unless we can secure you a settlement or verdict in your injury case. We are committed to each of the individuals we take on as clients from the first moment we take the case on.  When becoming our client, you should not have to worry about any upfront costs for having us in your corner to fight for you against insurance companies and their big corporate lawyers. Let us help you win! Reach out to our skilled injury lawyers to find out how much your case is worth by calling 619-821-9242 to set up an appointment or send us an email. Se habla espanol!